For a while I'll be writing a blog on Wars of Liberty, hopefully will last a long time.
The state of WoL: Where we are and where we are going
When Wars of Liberty was born as War of the Triple Alliance, it served the purpose of representing a corner of the world often overlooked, but it eventually got bigger and it had to change its name to Wars of Liberty. That change brought with it new desires both for the modders and the players: it wasn't just about representation anymore, but about giving players innovative and fun gameplay. At the time it didn't matter if the bonuses were too extreme, after all, it was just a mod and if you wanted to take it seriously then you were better off playing Napoleonic Era anyway. The mod, though, grew up immensely: every day more players were interested in trying it and, of course, more and more players claimed the mod was not to be taken seriously. After all, civilizations had access to many abilities that broke down balance, leading to ridiculous situations where civilizations had units with huge damage, hp, numbers, etc. That's when we realized the mod needed to be taken even further from representation and innovative gameplay: it needed to stand its ground in terms of design and balance in order to actually provide a satisfactory game experience for all players alike. So, for the last couple of years we have been focusing on that, we were doing our best to track down the most unbalanced issues, the biggest bugs, to tune down broken mechanics and to retouch some aspects of civilizations that weren't too well designed. Right now, the mod is in a better shape than it's ever been, the player base keeps growing and we even have a tournament going on, but we know that to be the Age of Empires III modification we want to be, we have to do more.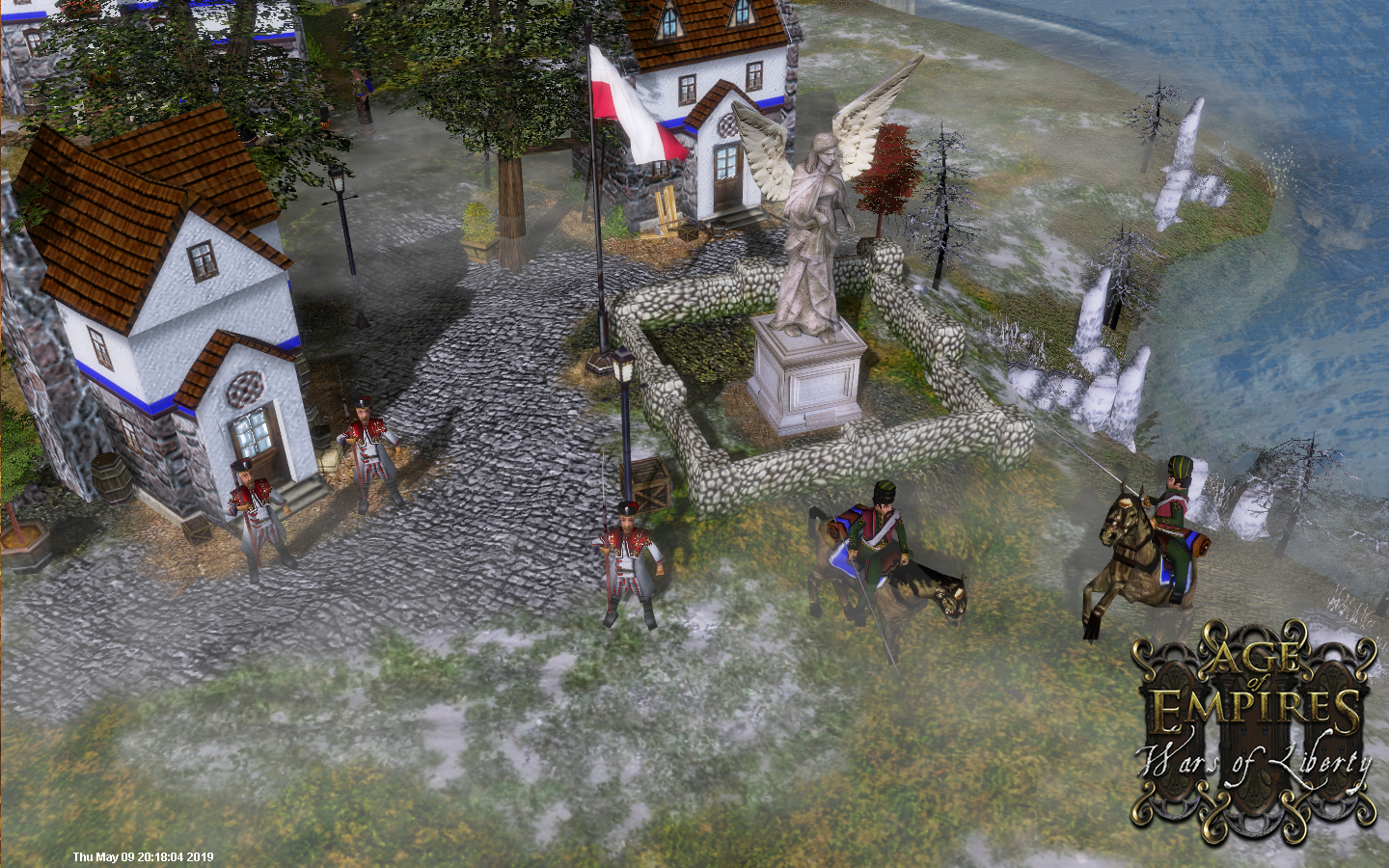 But first, what kind of modification do we want to be? What do we actually have to offer? I think it's important to clear that up before I tell you where we are exactly and what's on the future.
First of all, we want to be a
treasure
. That means we want to be a game people will find, years from now, and be amazed at how much there is to find out: the maps, the mechanics, the cultures, the civs, the cards, all the combinations, all the units, all the stories the game tells. We want a game that can truly take people through a journey and the only way to do that is with quality content that has enough
depth
on it and, of course, with having a lot of it to offer.
Also, we want to offer a satisfactory experience in terms of what to do, how to do it. We want to let you do stuff
your way
. Want to play hours long matches with you defending a stronghold against imperialist europeans? We got you. Want to simulate a new colony trying to survive on a hostile environment? We can do that too. Want to make a religious city flourishing with trade? There's that as well. We are not and we will never be a simulator, but we want to provide the players all the tools they need to make the stories they want within the game, and for that, we need to offer them not just viable strategies, but a variety of them that can provide a challenge and experiences. Systems like espionage, religion, cards with weird effects, special Trade routes and Natives, and all of that are there just for this, for you, as a player, to be able to do what you want with it, even offline.
Finally, we want to offer fair and fun gameplay, as close to competitive as we can. We know, of course, that Wars of Liberty will never be as competitive as the Eso-community patch, but we want to give each civilization and, of course, the players behind them a fair chance. Our main issue in the past in terms of balance was that our designs never had it in mind during development and, therefore, once the civilizations were live, they found many unfixable issues that ultimately made them broken beyond repair. Lately, we have been fixing that and, right now, we can say that our reputation is mostly that, a reputation based on the past of our mod and that we have changed a lot in the last couple of years. Big balance issues can be counted with one hand and, eventually, the number will be even lower.
As we work towards making Wars of Liberty better, we realize that the help of the players is vital to achieve the task, which is why we've decided to talk openly with you about where does Wars of Liberty stand now and where it's heading.
In the next issues I'll be talking about what to expect for the future of the mod and, then, I'll reveal some aspects of the future changes for the game.