Do you love WoL? Do you wish to help making it more balanced and organized? Here is your chance!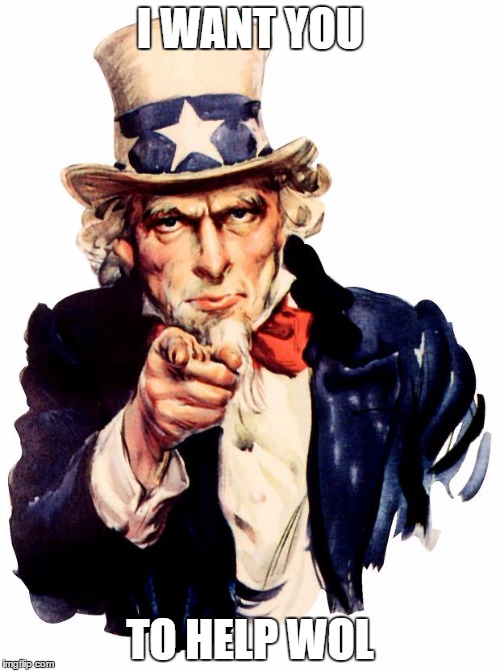 Many of the tasks remaining in WoL involve time-consuming work, but the team would prefer to focus on the coding, texturing, and other design of the mod. That's where you come in! We need motivated fans who are willing to comb through Wars of Liberty's files and features to list information about the game, research names, help design the website, and help build history and wiki pages.
These tasks take time, so we're happy to accept anyone that volunteers! The requirements are:
An installation of WoL.
Free time.
Patience.
Ability to follow guidance.
An account in our forum.
Anyone that volunteers will get access to a new hidden forum, where their first task will be assigned. Those of you that complete your tasks will be promoted to interns. So tell me, who wants to help WoL?