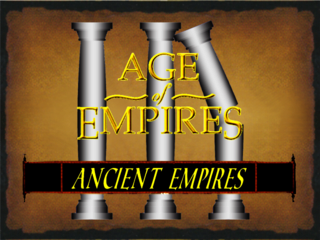 Live the History!
The most intense battles! The most epic conquests!
A game that will require a more strategic thinking to defeat your enemies, and eventually your erstwhile allies.
Grow your tribe to dominate the region, establish your army, expand your kingdom and finally make it a Great Empire above all the others!
In 
Age of Empires III: Ancient Empires
 you will relive the 
Ancient Era
, from 3000 BC until the year 1 AD. 
Three thousand years
 to appreciate the true first great empires of humanity. You can experience the story of many magnificent civilizations of the ancient world, not necessarily the most remembered, but surely Great Empires.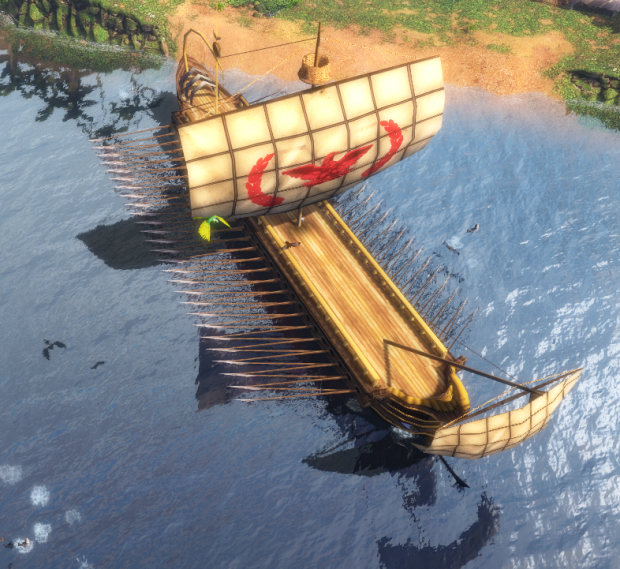 Bring your army to intense battles! Join your tribe to epic conquests! Expand your kingdom and make it a Great Empire to dominate the known world!
You will lead your people to eternal glory, or your empire will be forgotten through the centuries?
Time has come. Come on this journey through the living history!
Meet Ancient Empires
Cultural Concepts
In the games Age of Empires and Age of Empires II, culture was a distinction between different architectural types, known as Buildingsets. Since Age of Empires III: The Warchiefs culture began to designate a set of civilizations with common gameplay styles, and they may even have different Buildingsets.
Thus, the Ottomans, the Russians and the Portuguese are part of European culture, as the Indians, Chinese and Japanese, are part of Asian culture.
This latter concept is the same as you'll find in 
Age of Empires III: Ancient Empires
.
For now we have four structured cultures:
African;
Mesopotamian;
Asian;
Hellenic.
Many Civilizations
This game is open to the world culture! We would  like to include empires from all the globe.
So, we will listen every suggestion of civilizations to be included.
For now we have ten confirmed civilizations:
Egyptians;
Cushites;
Assyrians;
Celts;
Carthaginians;
Romans;
Greeks;
and many others...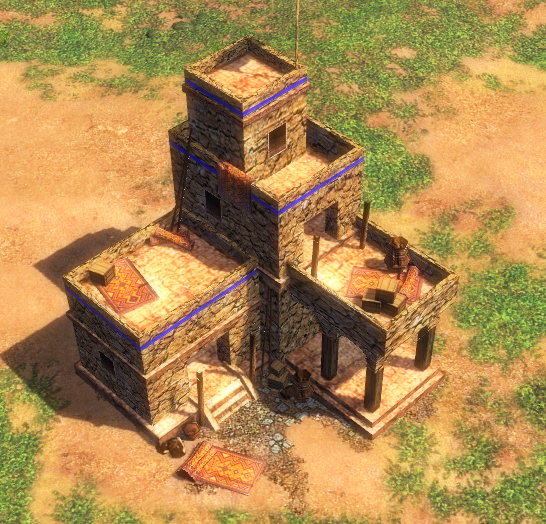 AoK-Friendly Features
Traditional Resources
In 
Ancient Empires
 we try to expand the ideas contained in the games of 
Age of Empires series
. So, some contents that were not present 
Age of Empires III: Asian Dynasties
, but were in 
Age of Kings
, for example, can be included. One of the first additions of this kind was conducted in the types of natural resources that will be collected. Altogether there will be four: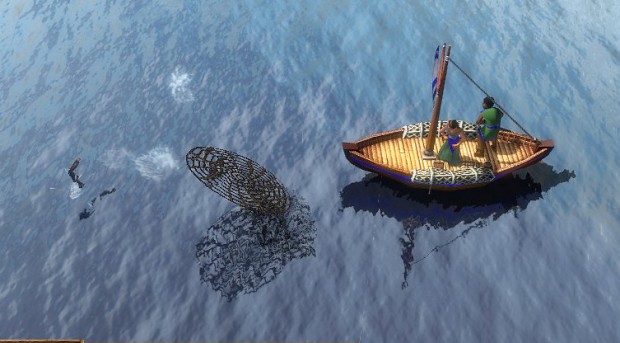 Easy Counter System
AoE3: Ancient Empires
 have a counter-system 
easy to follow
, much like 
AoK
. 
Archery 
> 
Infantry 
> 
Cavalry
> 
Archery
.
Also you'll be able to see many AoE1, AoM and AoK units in the same game doing things you already expect they'll do if you've played any of these games.
Fun Multiplayer Game
AoE3: AE
 bring back the 
Team Bonuses
 for all civilizations! Also include many team features, Multiplayer rise again as a copelling and fun mode to play.
Challenger Singleplayer Game
Now the Singleplayer AI will be more smart and defiant. Will you be able to beat the Hardest AI?
And Much More
Ancient Empires
 also bring back many buildings and concepts from 
AoK 
and 
AoE1
, for example: 
temples 
and 
priests 
will be much more relevant than in AoE3. You'll 
return to want
 them as in 
AoK
.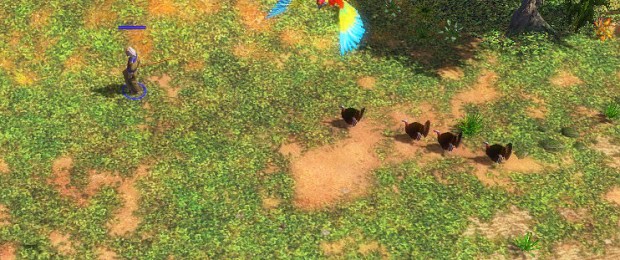 Keep in Contact
We would like to strengthen our commitment of direct contact with the future players of 
AoE3: AE
. Any 
suggestions 
are welcomed and heard. Please contact us here in the forum or in our 
ModDB page
.

Track the game
Feel free to make suggestions about civilizations and cultures as well. To increase the chances that your suggestion will be accepted, keep in mind that we seek to vary the culture and the local of empires and we seek the not so well known empires.
Also, if you want to join our team, send us a message.