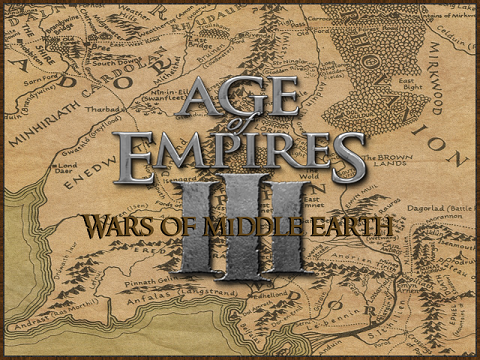 Wars of Middle-Earth is a total conversion modification for Age of Empires III and both of it's expansion packs that is in progress. It brings the world of Tolkien's Middle-Earth to life with new playable Realms, Maps, Natives, Ages, Politicians, Units, Improvements... and much more. This modification is clean, balanced, historically accurate, and draws inspiration from both Peter Jackson's movie saga and also J.R.R. Tolkien's books. The first release will include these realms:
Men:
Arnor, 

Gondor, Harad, 
Rohan
Elves:
Lindon, 

Lothlorien
Orcs:
Mordor, 

Isengard
Dwarves:
Erebor, 
Iron Hills
(later versions will feature more realms)
I started this modification in august of 2012 and it is still in progress. I'm hoping to be able to have a first release in the near future. Thank you to all the people who have helped me on this modification (Titan Joker, MisterSPC, Tahattus, Hoop Thrower, Peugeot407, 
Christos...) and thank you WoL team for giving me a subforum here on the Wars of Liberty forum. Follow the ModDB page also for updates on the progress.
I will keep updating this page with a small overview for each realm. Feel free to suggest ideas and discuss!