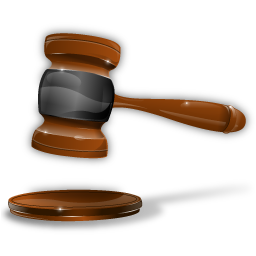 Forum Rules
These are the forum rules, to be followed by everyone who join us here. Please respect them in order to keep the good behavior here.
1) Use only the official language of the current subforum you're visiting;
2) Avoid double posting when possible. Moderators are free to double post;
3) Don't go off topic, especially not outside the General Discussion subforum;
4) Don't mock nor insult other forumers, be civil. Respect the moderators;
5) Don't be prejudiced; racism, sexism, homophobia, etc. is prohibited;
6) Don't promote doing illegal things, particularly, do not promote piracy.
7) Don't discuss nor link to pornography. Do not use cuss words, don't try to avoid the censor;
8) Don't spam, post only when you've have something thoughtful to say. Don't quote large parts of text or pictures only to write small comments;
9) When making criticism, make sure it's constructive criticism;
10) No duplicate accounts.
From now on, people who get warned/banned/sent to prison will be told what rule was broken, to clarify things. Moderators are free to judge if rules have been broken and to choose the punishment.
What's the meaning of being in prison? Being a prisoner means you have several limtiations and will make you an easy target for harder moderation judgement. Everyone leaves the prison automatically after some time of good behavior.